Welcome to
Three Peaks Angling Club
(Professional Demo Site)
Your friendly fishing club for all ages, welcoming new anglers and old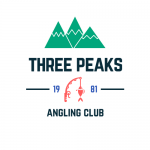 Three Peaks Angling Club
Three Peaks Angling Club has been set up by a group of Anglers with a common passion for Fishing. Established in 1981, the club has grown to a member base of over 350 full adult members. We are a social group who meet at least once a month to talk all things fishing and anything else!
We run 6 x family events per year and regular coaching sessions so you're welcome to try us out before joining. Check out our club calendar to learn more.
Our membership runs from 1st January to 31st December and we welcome new & returning members of any age.